As harrowing as it is gripping, this will leave readers anxiously awaiting the series finale.  —Publishers Weekly 
Lucinda Roy continues the Dreambird Chronicles, her explosive first foray into speculative fiction, with Flying the Coop, the thought-provoking sequel to The Freedom Race
Dreams are promises your imagination makes to itself.In the Disunited States, no person of color—especially not a girl whose body reimagines flight—is safe. A quest for Freedom has brought former Muleseed Jellybean "Ji-ji" Silapu to D.C., aka Dream City, the site of monuments and memorials—where, long ago, the most famous Dreamer of all time marched for the same cause.As Ji-ji struggles to come to terms with her shocking metamorphosis and her friends, Tiro and Afarra, battle formidable ghosts of their own, the former U.S. capital decides whose dreams it wants to invest in and whose dreams it will defer. The journeys the three friends take to liberate themselves and others will not simply defy the status quo, they will challenge the nature of reality itself.
Book Two of the Dreambird Chronicles
The Dreambird Chronicles
The Freedom Race
Flying the Coop
Imprint Publisher  Tor Books ISBN 9781250809827
The Freedom Race, Lucinda Roy's explosive first foray into speculative fiction, is a poignant blend of subjugation, resistance, and hope.
In the aftermath of a cataclysmic civil war known as the Sequel, ideological divisions among the states have hardened. In the Homestead Territories, an alliance of plantation-inspired holdings, Black labor is imported from the Cradle, and Biracial "Muleseeds" are bred. Raised in captivity on Planting 437, kitchen-seed Jellybean "Ji-ji" Lottermule knows there is only one way to escape. She must enter the annual Freedom Race as a runner.Ji-ji and her friends must exhume a survival story rooted in the collective memory of a kidnapped people and conjure the voices of the dead to light their way home.
"Gut-wrenching read…. This powerful, riveting novel provides a glimpse into a nightmarish future that's all too similar to our past."—Buzzfeed
"Every now and then a work comes along that makes you wonder whether you are reading or dreaming. And you're not sure it matters which."—Nikki Giovanni
"Roy's comprehensive worldbuilding and immersive language creates a tapestry…. Ji-ji's journey is a story of resilience and hope rooted in a place where Octavia Butler and Rivers Solomon intersect with The Handmaid's Tale."—Booklist
"You ever have the feeling that if you don't read something, you may be missing out on something momentous happening? . . . I got that vibe from the first page of The Freedom Race. It has a prescience about it in the tradition of Octavia Butler. . . . If 'resilience' was a book, it would be The Freedom Race."—Maurice Broaddus, author of Buffalo Soldier
"The future Lucinda Roy calls up in The Freedom Race is a fierce, unsettling riff on our past and present. Instead of watching democracy evaporate and justice fail, Ms. Roy challenges us all to get over ourselves and join the race for freedom."—Andrea Hairston, author of Will Do Magic for Small Change
"American magic-realism meets the outcome of the Second U.S. Civil War in a well-told, but brutally jolting, strangely prescient, and soul-haunting narrative."—L. E. Modesitt, Jr., bestselling author of the Saga of Recluce series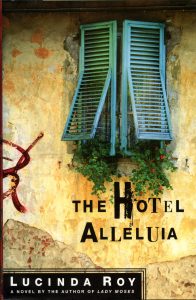 Publishers Weekly said The Hotel Alleluia is about "familial, racial and political issues, as well as character." The book concerns the attempts of businesswoman Joan Plum of North Carolina to find her mixed-race half-sister, who was left in war-torn West Africa when they were children. Joan finds Ursuline teaching in a convent. When the war hits hard in her village, Ursuline decides to return to the United States with Joan. Before they can leave the country, however, Joan is imprisoned. Ursuline fights a growing affection for Joan's ex-lover, who is trying to help them escape. The two women finally make it to the United States, but the luxurious American life, growing tension between the sisters, and another attack on her West African village persuade Ursuline to return to Africa.
"…Roy's heroines try to make homes for themselves where they feel at peace, whether it seems the logical place for them to be or not," the Publishers Weekly reviewer said. "The beautifully sustained intensity of the narrative and a multiculturally varied and delightfully authentic supporting cast keep the reader's attention from the first chapter to the last."
"Spellbinding….By the time all the relationships are resolved in an emotionally wrenching denouement, Roy has succeeded in redefining the nature of family ties.—Washington Post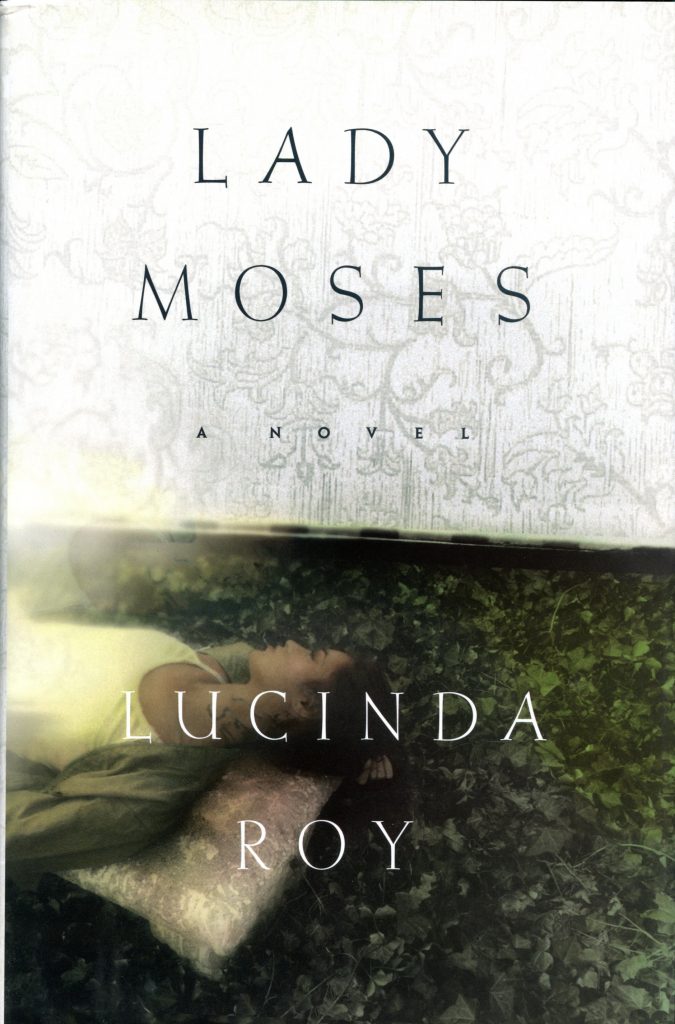 "[A] dazzling debut….Roy handlesher complex plot with impressivle authority [and] her characters are rendered with depth….Roy's deft prose gracefully expresses their humor, their pain, and their moments of joy and transcendence."—Publishers Weekly (starred review)
"A terrific novel….One of the best books you'll read this year."—San Diego Union Tribune
Calling up deep, searching emotion and a series of recurring, ever more resonant images, Roy displays all her gifts as a poet….and more.  Transcending race and gender, Roy finds in the particular ambitions of Jacinta's life a powerful affirmation of our ability to not merely endure but prevail. –Booklist (starred review)